Hi everybody!

We are happy to announce the release of Libervia 0.6.

Libervia is a free (as in freedom) and decentralised social network. You can add servers on the network and remove them without hindering the general operation. Of course, each server can be managed independently from the others. Thus, users from several services like libervia.org, pod.movim.eu or jappix.com can freely communicate, even if there are connected each on their own website.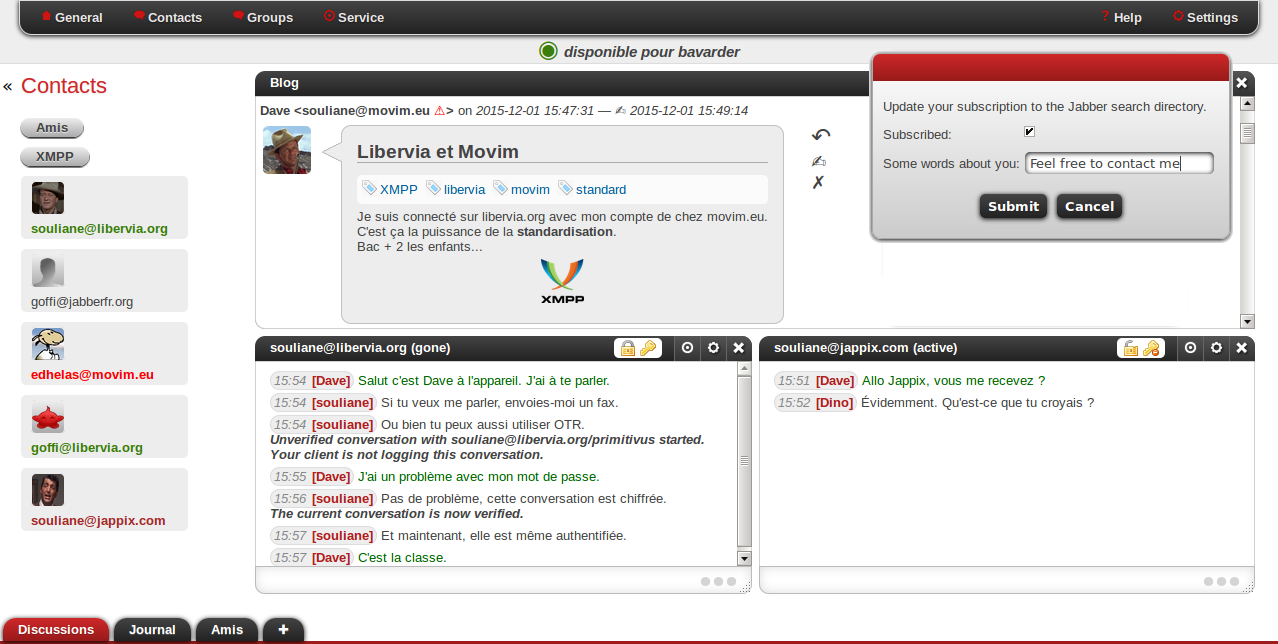 For the users, the major novelties in this version are a better blogging and microblogging service and file sharing.
We added more than 15 new plugins, there are many performance and stability improvements (even if there is still work to be done) and a great code simplification with - as for previous versions - a lot of refactoring.
Practically, you can see a new message counter in the "favicon", the tags made their apparition, we also have a new template-based look for the static blog (your list of public messages that are accessible to anybody and without authentication) and a better communication between accounts created on Libervia and those from other services like Movim and Jappix.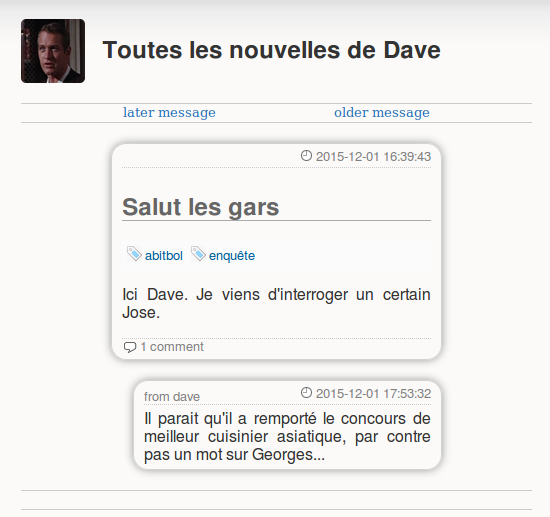 The next steps are the development of a new interface for desktops and smartphones. It is partially funded by a
crowdfunding campaign
on Arizuka : there are a few days left to participate! After that, we will take care of a general intermediate version (bêta version to be exhaustively tested) and finally, the general public version - labelled 0.7 - that we have been waiting for long.